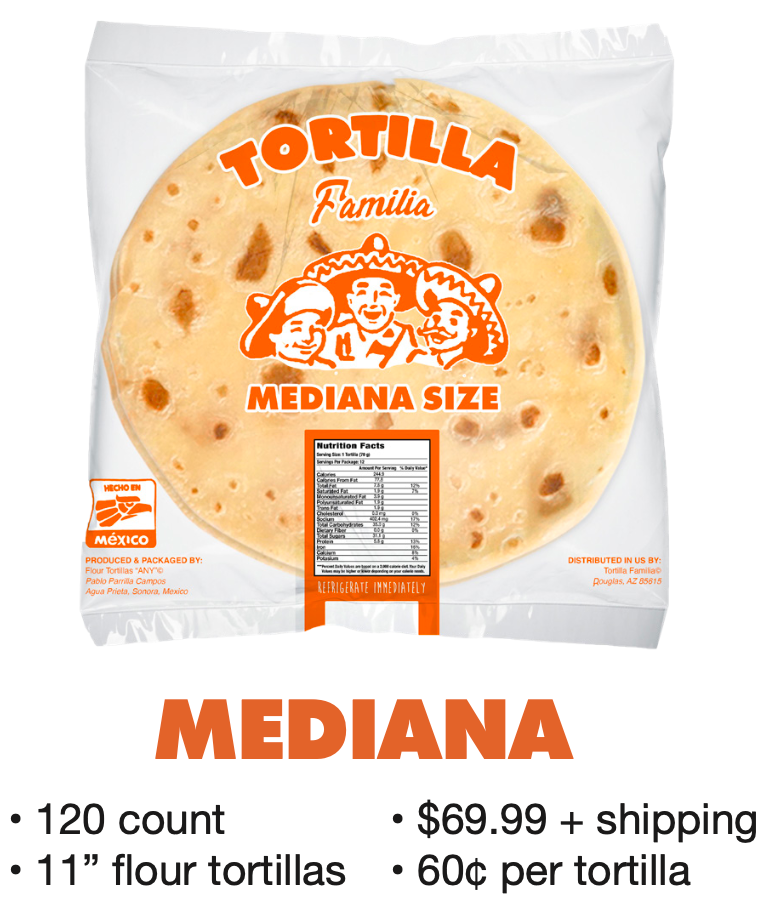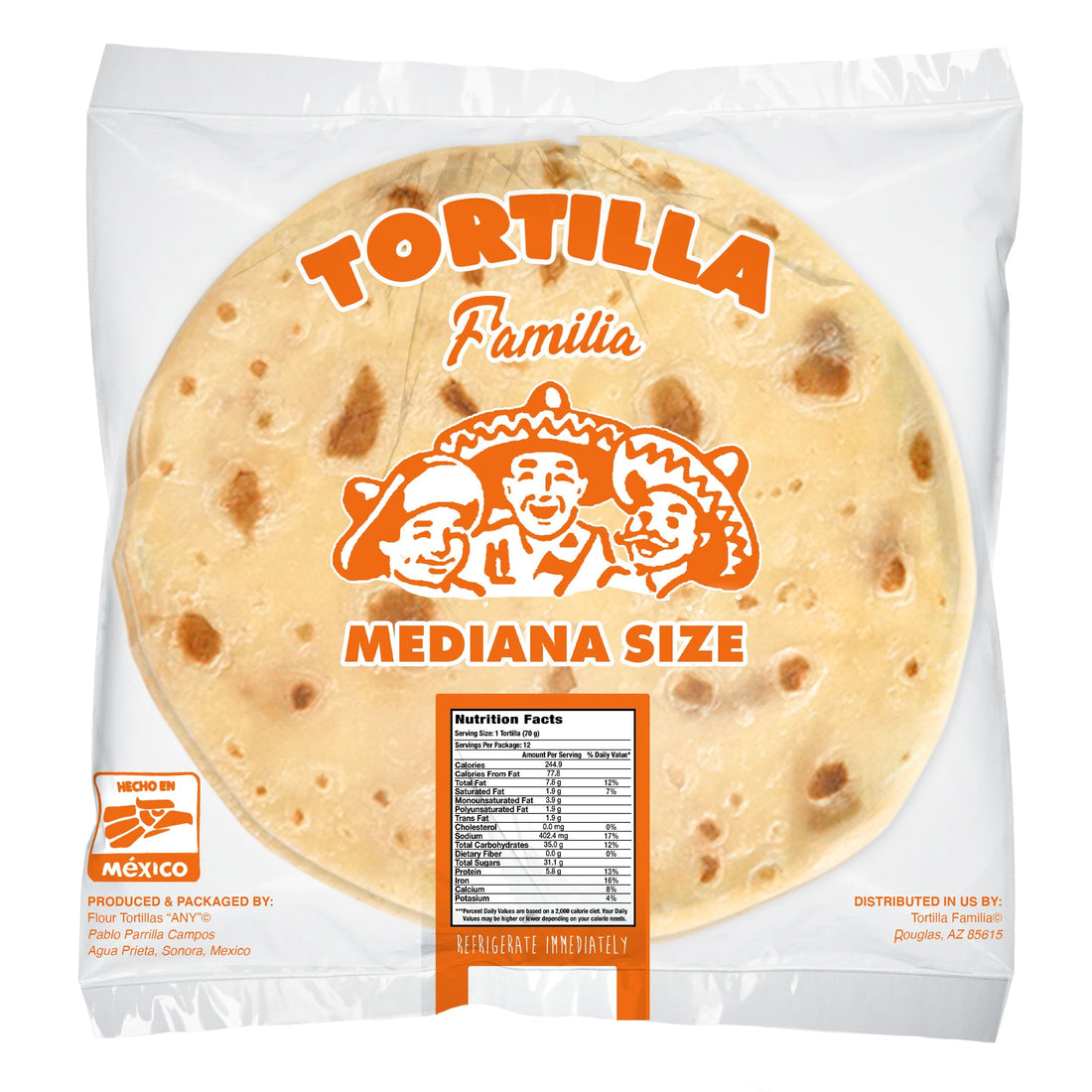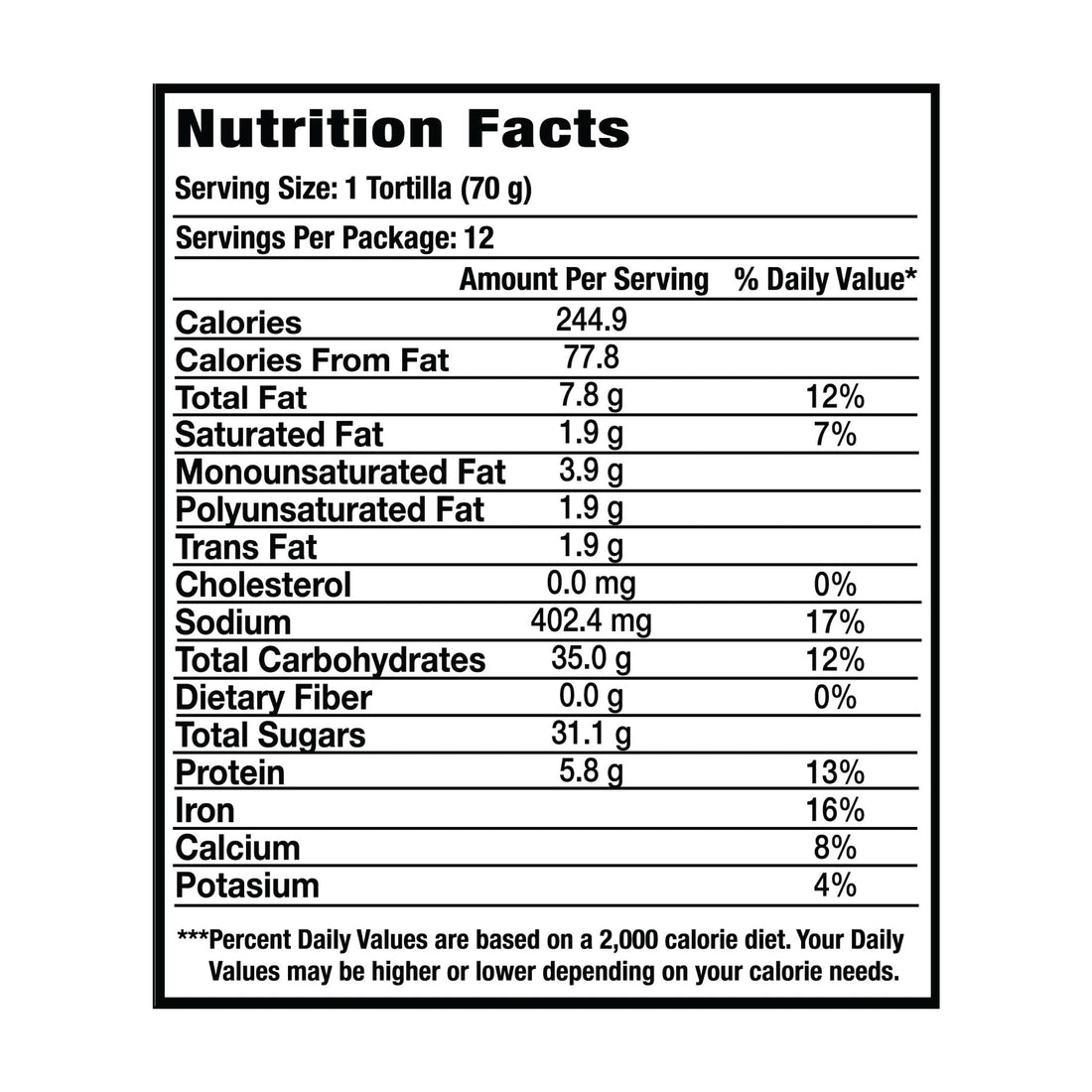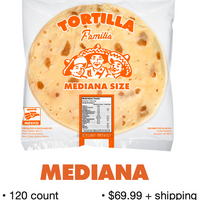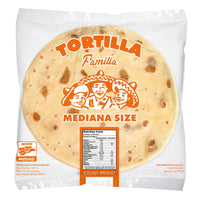 HELLO
We have waited long to offer a new size of flour tortilla!  We started with the taco size, then the burrito, burron and gordita! Finally we present to you the MEDIANA pack!  This tortilla comes with all the same flavor and texture. Now you will be able to get more creative in the kitchen and whip up something NEW for the family! Grab a few Mediana packs today!  
This Box Contains 10  packs.
Each pack contains 12 tortillas.

Tortilla size is 11" in diameter.
BURRITO TIME