Salsa Molcajete Bowl- 2 pack combo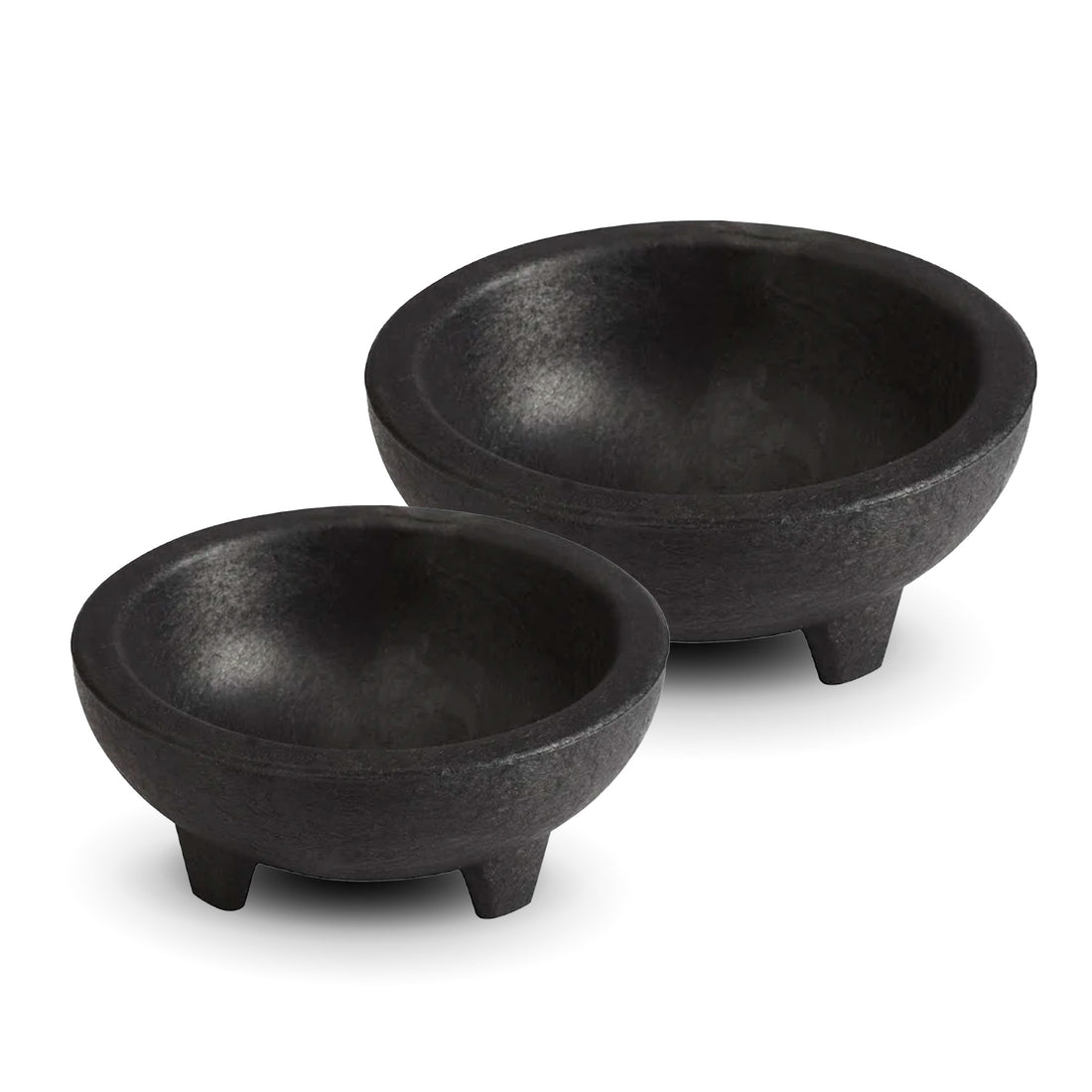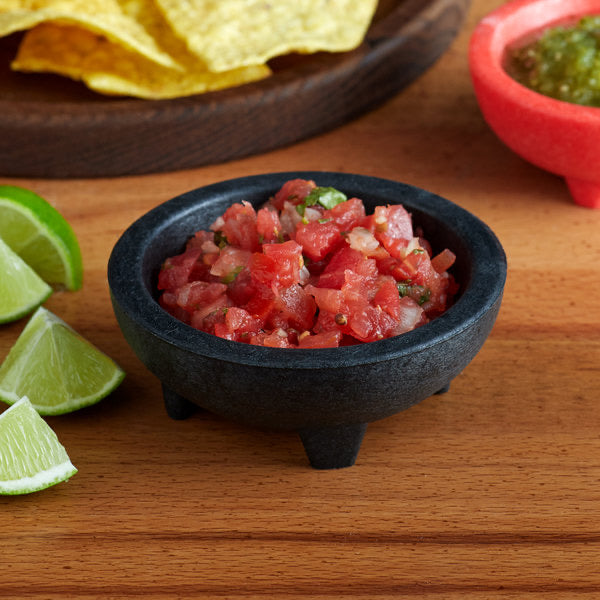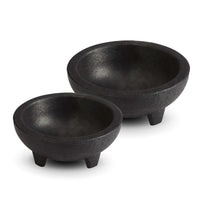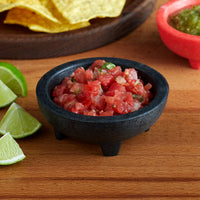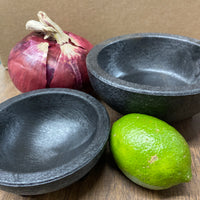 Salsa Molcajete Bowl- 2 pack combo
Hi
Serve your signature salsas, dips, and guacamole with this Choice thermal plastic 4 oz. and 10 oz. black molcajete bowl.
Featuring the look of a traditional molcajete bowl with the convenience of plastic, this 4 oz. bowl is both trendy and durable. Use it to serve family favorites for an unforgettable dining experience.
Authentic, Eye-Catching Design
Along with favorites like pico de gallo, queso, and tableside fresh guacamole, this versatile molcajete bowl can also be used to serve hot or cold side dishes.
Durable Construction
Made of break-resistant thermal plastic (polypropylene), this bowl is perfect for high-volume use. Plus, it won't crack under the pressure of a busy cooking environment and regular use so you can incorporate it into your everyday plans. 
GRAB A SET NOW!